cGMP: Generators, Effectors and
Therapeutic Implications
Abstracts
All abstracts must be sent by email to the Scientific Secretary.
Scientific Secretary
Harald Schmidt
Email: h.schmidt@maastrichtuniversity.nl

We strongly recommend use of the abstract template (word document) provided.
The deadline for abstract submission is April 10, 2017!
Abstract instructions
Please carefully refer also to the abstract instructions at biomedcentral.com or on the PDF document provided.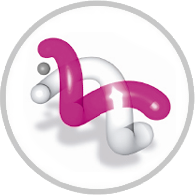 sample abstract (word document)
Oral and poster presentation
Please note that some abstracts will be selected for oral presentation. We will publish all abstracts online at BioMedCentral (www.biomedcentral.com/bmcpharmacoltoxicol/supplements) at the beginning of the Conference. Posters (height 1.48 m, width 1.18 m) will be on display all days and can be viewed at any time during the Conference.